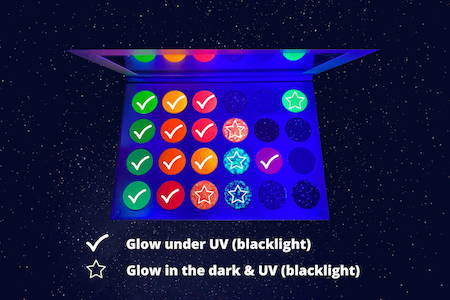 Out of the 24 colors, there are 5 colors that will glow with and without UV light (black light). And 12 colors that will only glow under UV light (black light). The other 7 colors work as normal highly pigmented shades.
Is your palette cruelty free?
Yes absolutely! We value animal's life as much as you do. No animals were tested through out the process.
Every order placed will be shipped within 1-2 business days and you will receive a tracking number allowing you to track the current shipping status of your palette! Worldwide shipping time is 7-14 business days. And please note that there might be some delays due to covid-19. If you have any questions regarding your order, please contact us at support@luminouspalette.com. We reply to every email within 12 hours!